Jackpot Cafe for iPhone, iPad, Android & Mobile Devices is Now Available!
Play Jackpot Cafe from Anywhere, at Anytime.

Grab your mobile device or smartphone and play mobile cash bingo and slots games at Jackpot Cafe wherever you go. It is the ultimate way to spend free time. Whichever direction the day leads you, Jackpot Cafe Mobile is your go-to place for mobile gaming and keeps you going back for more by letting you deposit and place wagers on mobile bingo and slots games for real money directly from your smartphone.
It is time to get in on all the mobile bingo games and slots action you could possibly want from anywhere you happen to be. All you need is a smartphone or tablet and you are ready to hit the tables, so to speak. So without any further delay, check out Jackpot Cafe's casino using your mobile device and the first time you join, you'll get a free £20 signup bonus (no deposit required).
There's two ways to play Jackpot Cafe on your mobile:
Go to www.jackpotcafe.co/uk on your mobile device

Click the "Join Now" button anywhere on the app
and choose from the options to start playing.

Scan our QR code above

Use your QR code reader to read and
lead you to the Jackpot Cafe Mobile app.
Jackpot Cafe is available on iPhone, iPad, Android, smartphone, tablet & mobile devices.
Visit on your mobile to get £20 FREE
FREE Mobile Slots & Bingo Bonus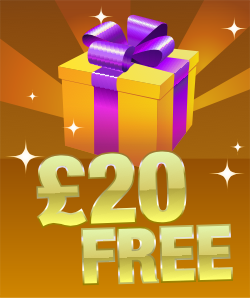 After registering, you'll get a free £20 welcome bonus (no deposit or credit card required) for cash play, then an additional £10 (100% free) upon registering your card details.

Moreover, you get a generous 300% bonus on your very first deposit – up to £60 max. If that isn't enough, you'll even receive a free reload bonus on every additional deposit you make at Jackpot Cafe.
Mobile Slots, Casino & Bingo Games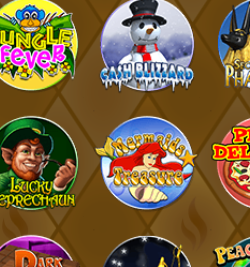 For instant excitement wherever you are, enter Jackpot Cafe's complete range of cash games directly from your mobile. You can enter or exit the game at any time.

Play bingo and slots on your mobile when you're away from your computer. Take your pick from casino games including blackjack, poker and table games, as well as, instant win games such as pull-tabs, scratch cards and more.

Jackpot Cafe's Mobile "app" does not require any download. Just visit www.jackpotcafe.co/uk on your mobile device and add JackpotCafe to the Home Screen.

When you're at Mobile Jackpot Cafe, you have immediate access to game rules, bonuses, bingo info and details on how to register at Jackpot Cafe.
At Jackpot Cafe, it's quick and easy to play mobile bingo and slots games
from your smartphone or tablet.
Frequently Asked Questions
Will Jackpot Cafe work on my mobile device?
All mobile devices will work with Jackpot Cafe Mobile. You can play in the fast lane from your tablet or smartphone, including Androids, iPhones (iOS) and iPads.
Is mobile bingo/slots different from desktop online bingo/slots?
At Jackpot Cafe, you can expect the exact same, fun-filled slots and bingo experience on your mobile.
How much does it cost to play mobile bingo/slots?
Jackpot Cafe Mobile is free to join and does not require downloading anything. Just make sure you have funds in your Jackpot Cafe account and that you're connected to the web.
How much data will I use on my smartphone or tablet?
To find out if there are any additional data charges and/or roaming fees when playing Jackpot Cafe on your device, double-check with your mobile network provider.
How can I join Jackpot Cafe, make deposits or withdraw winnings?
It's a snap to join Jackpot Cafe, fund your account or withdraw your winnings with Jackpot Cafe Mobile. Simply login and select from the menu options on the main screen.
Where can I get more information?
For support on the go, tap the menu icon from the main screen. You'll be able to read up on the game rules and find out how to contact Jackpot Cafe.
What do I do if I forget my login details?
Visit m.jackpotcafe.co/uk and tap on "Forgot your login details ?" or simply contact Jackpot Cafe. You can also sign in to your Jackpot Cafe account via the email address you registered with.
What options are available for practice play?
At Jackpot Cafe Mobile, you have the choice between demo play and real cash games. Simply choose the game you want to play, then play for fun or for money as you so desire.
Is Jackpot Cafe Mobile Bingo/Slots safe and secure?
Absolutely. When you play at Jackpot Cafe Mobile, you'll get the same level of security and safety that's guaranteed when you play from your regular computer.